I have worked on this image for around 2 years now. It took quite a while to mature but I am happy with the results. The process also taught me alot on and the project bore several different fruit, all maturing in their own unique ways and realms. The entire process also inspired me to create several other artworks that were closely related with this image and its offspring.
I would like to share the broad strokes over several years of its evolution here with you: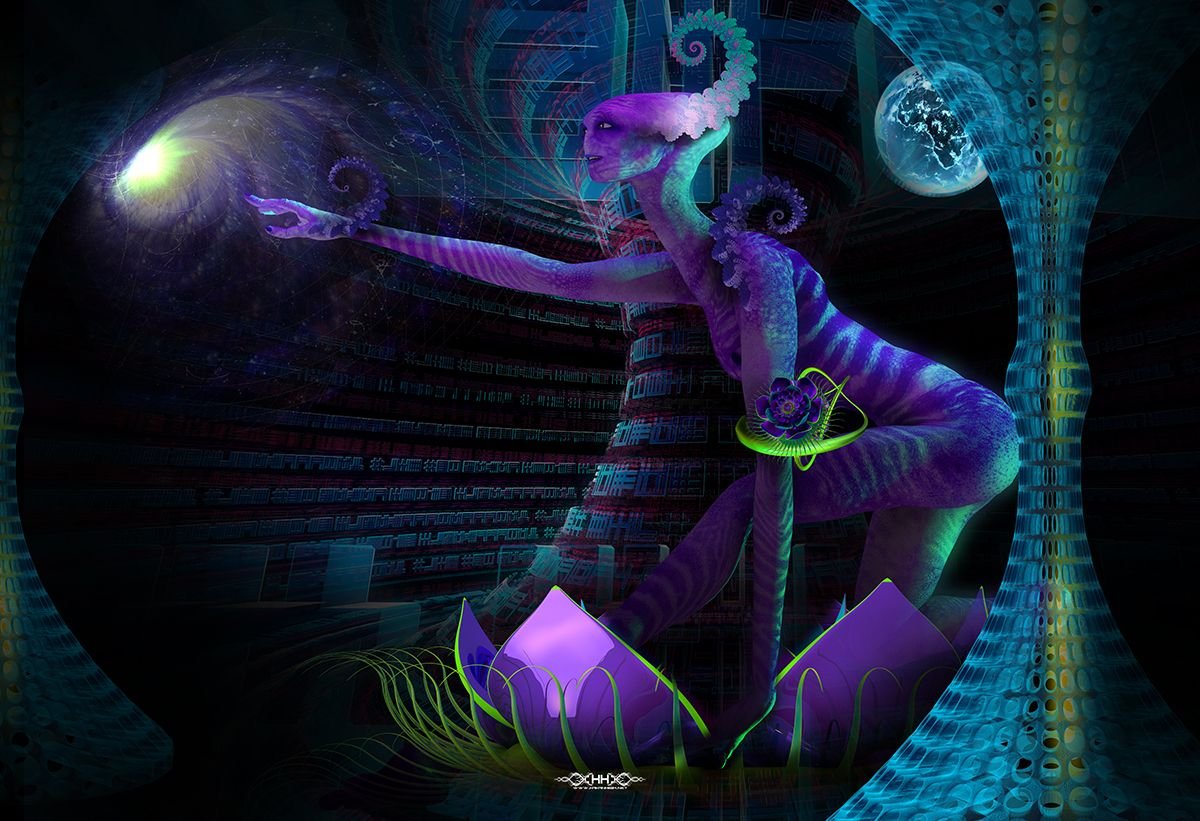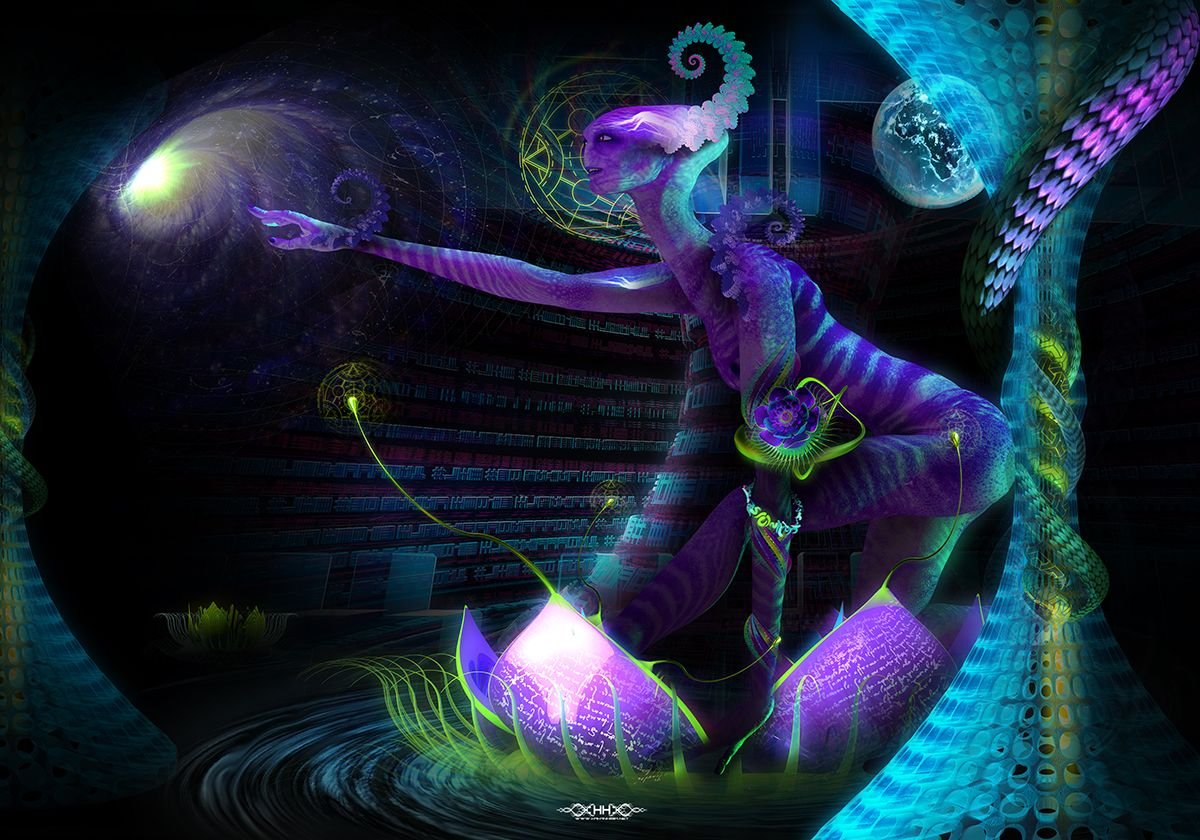 It was about here when I started creating the alchemical sigil behind the aliens head that I stopped for a while, sidetracked and engulfed by the sigil, which eventually took on a life of its own turning into "Arcane Opuelnce" which you can see below
I then incorporated it back into the original image in several parts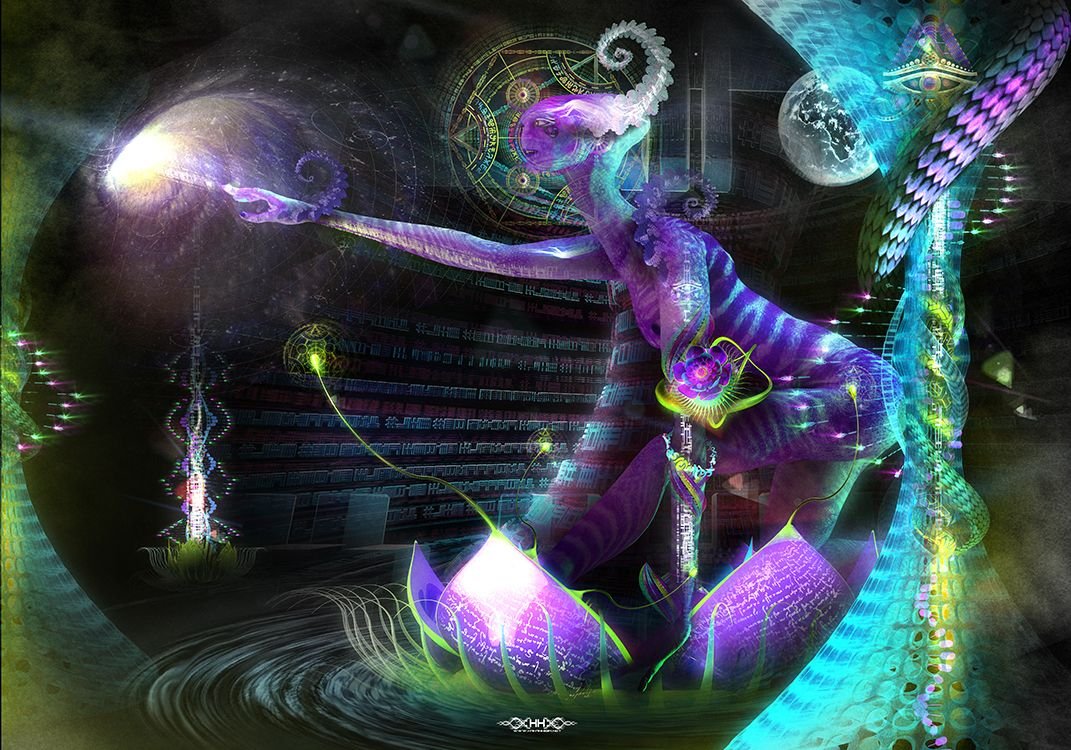 Then continued working on it for a while during my free time: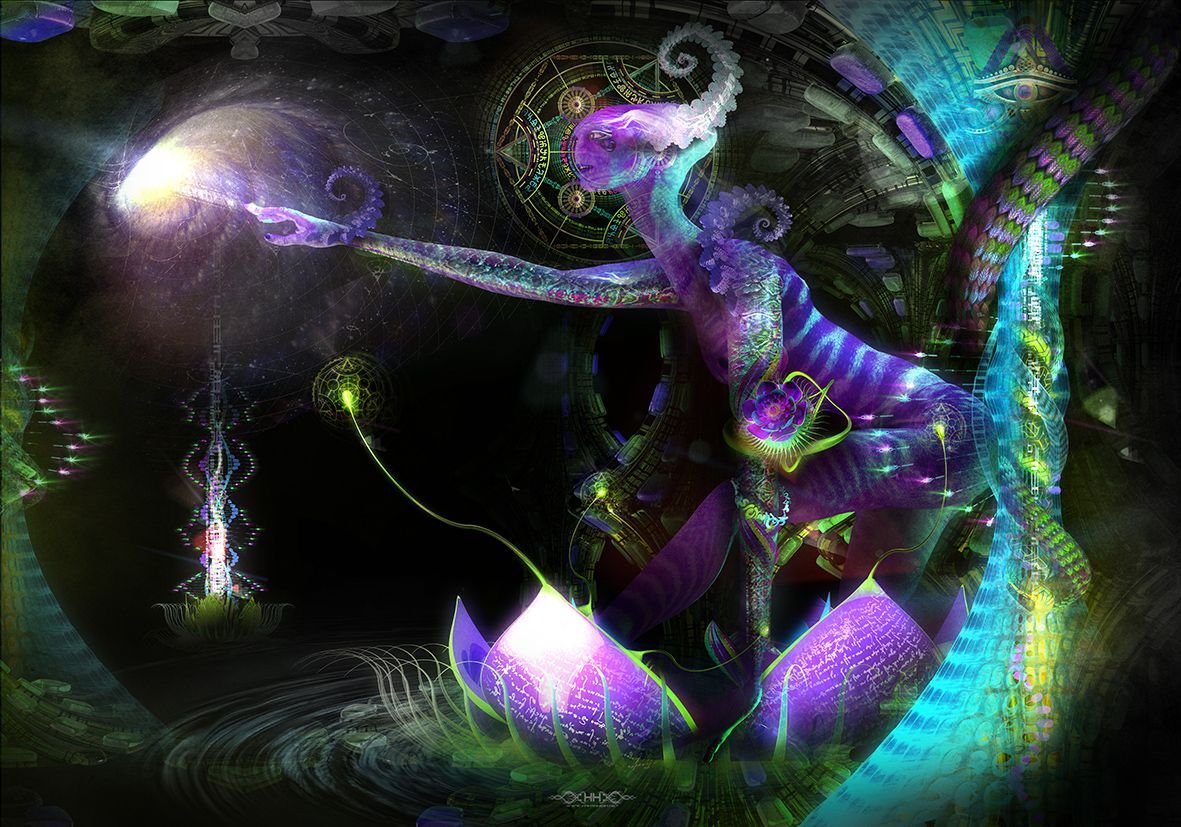 After a while, I decided to flip the image: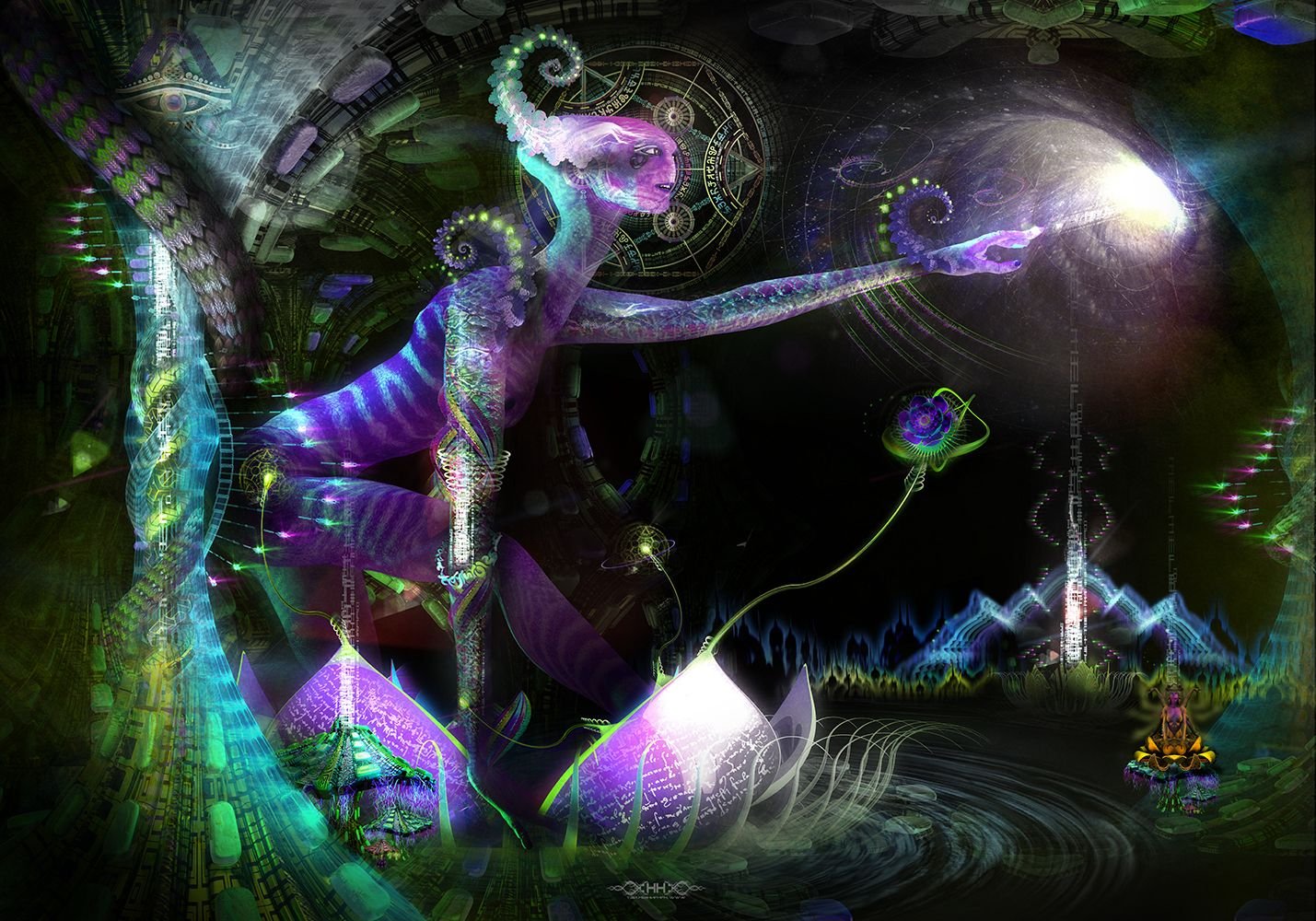 I was happy at this point in the image when I decided to do something quite extreme to it, Here is "Inward Convergence"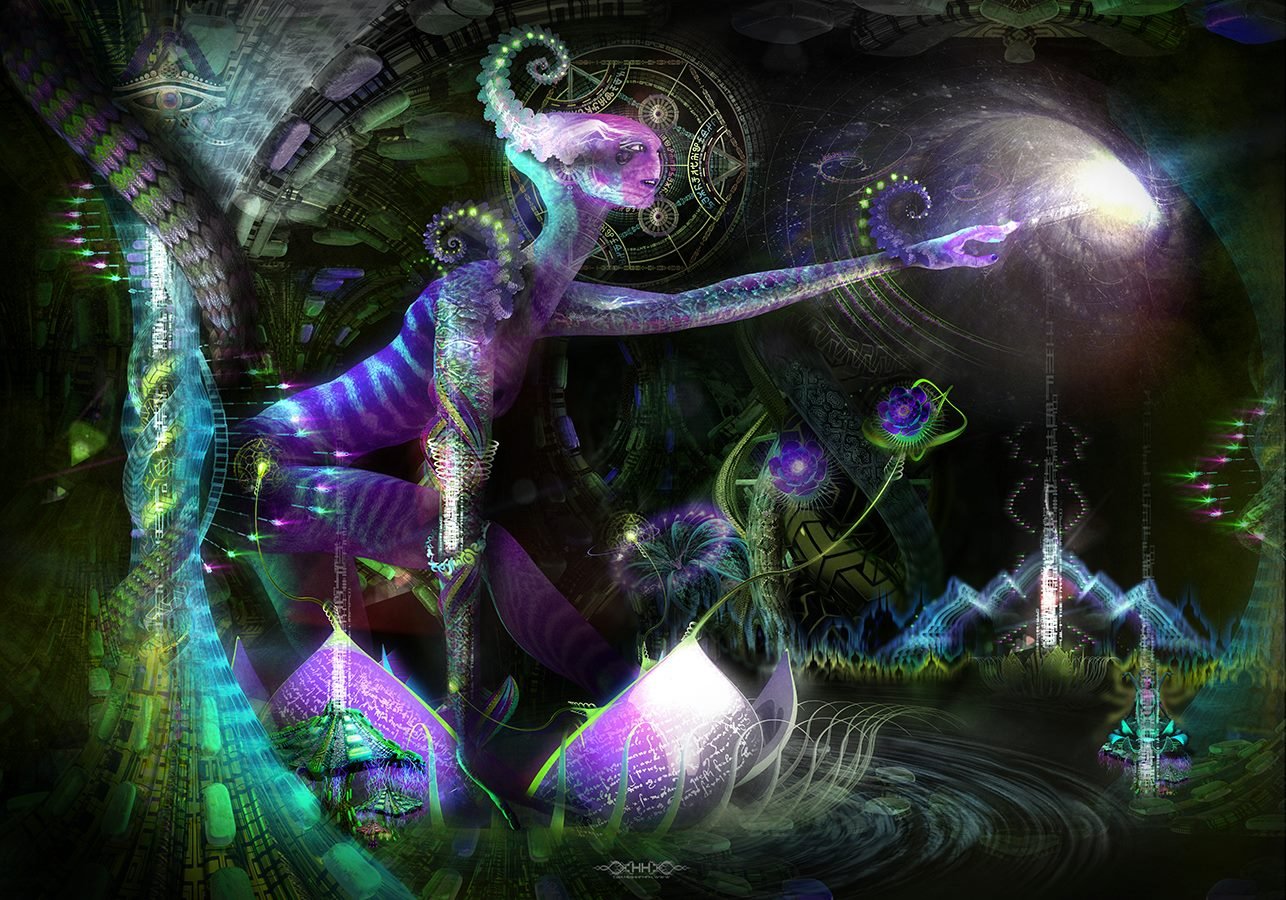 And this is what happened after my decision to take it further:
I knew this was going to take a while until it started to look good again so I put quite alot of more hours into it:

and then a whole lot more!

Changing the models:

and finalizing the image about here:

The final image is quite large and can be printed to over 600cm long!
Here is a printed version (140 x 400 cm)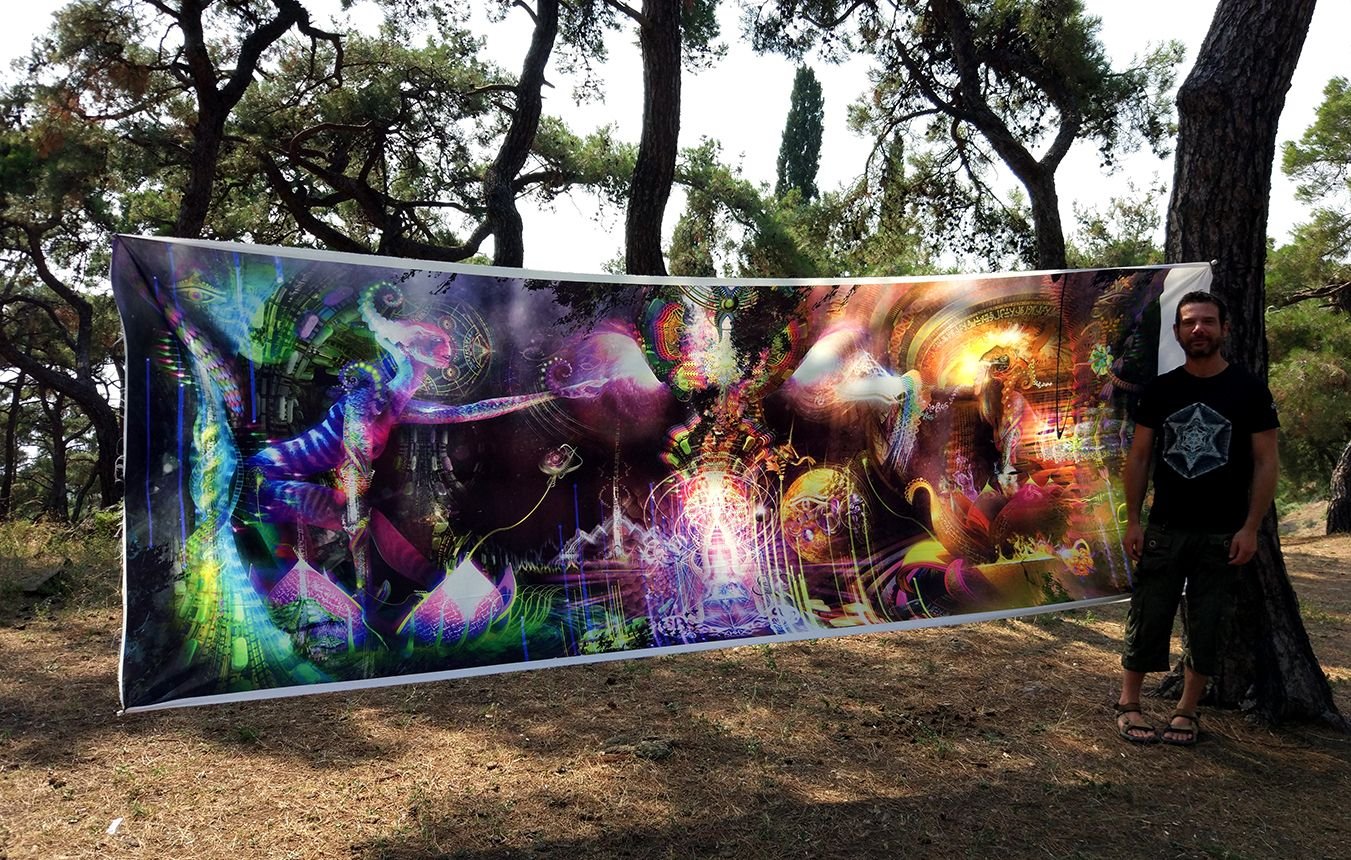 Here is also a small gallery of all detail shots from "Sacred Symbiosis"


Click here to purchase Paper of Canvas Prints
and here to purchase Fabric Tapestries
Or get them up to %30 cheaper here with Bitcoin!
https://app.purse.io/product/hhisim-ss
https://app.purse.io/product/hhisim-ss-backdrop